The 2nd Global Peasant Forum Held in Guangzhou, China
A grand forum involving 200 representatives from various countries, including China, Cyprus, Nepal, Cambodia, Thailand, Laos, Singapore, Timor-Leste, Iran, India, Togo, Brazil, and Greece, concluded in Guangzhou's Baiyun International Convention Center. The forum, under the guidance of World Peasant Association (Global Peasant Organization) (WPA (GPO)), focused on "Maintaining Global Food Security, Facilitating International Agricultural Trade". It covered topics like innovation and development in agricultural science and technology, green transition of agroecology, and the sharing mechanism of agricultural production and marketing.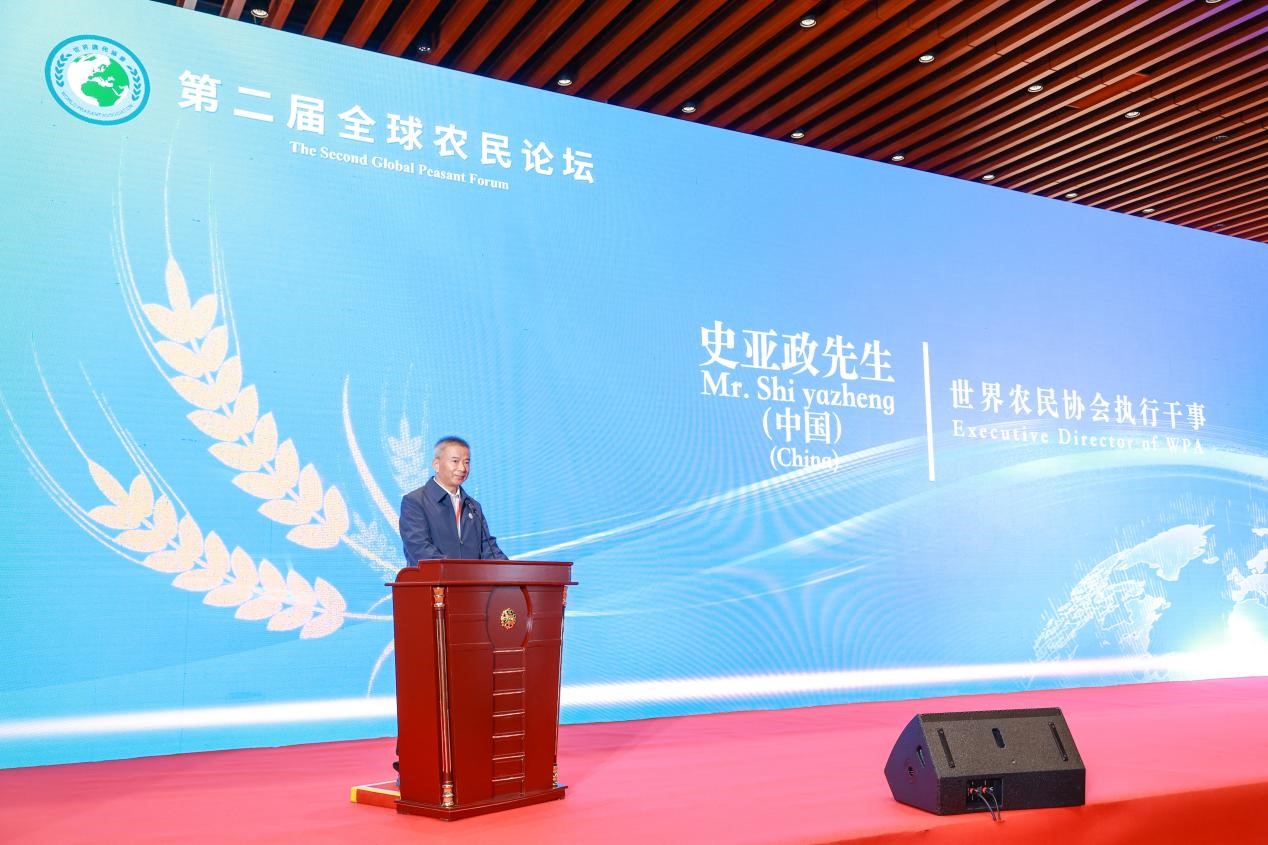 WPA's Executive Director Shi Yazheng opened proceedings by speaking on the world's uneven agricultural growth, emphasizing that peasants and rural areas remain the weakest link. Coping with these challenges, it is vital to bolster information communication, technological interoperability, trade facilitation, and financial integration, as well as encourage people-to-people communication. The expansion of global economic development and the establishment of a new global multilateral partnership hinge on addressing the challenges faced by peasants and rural areas.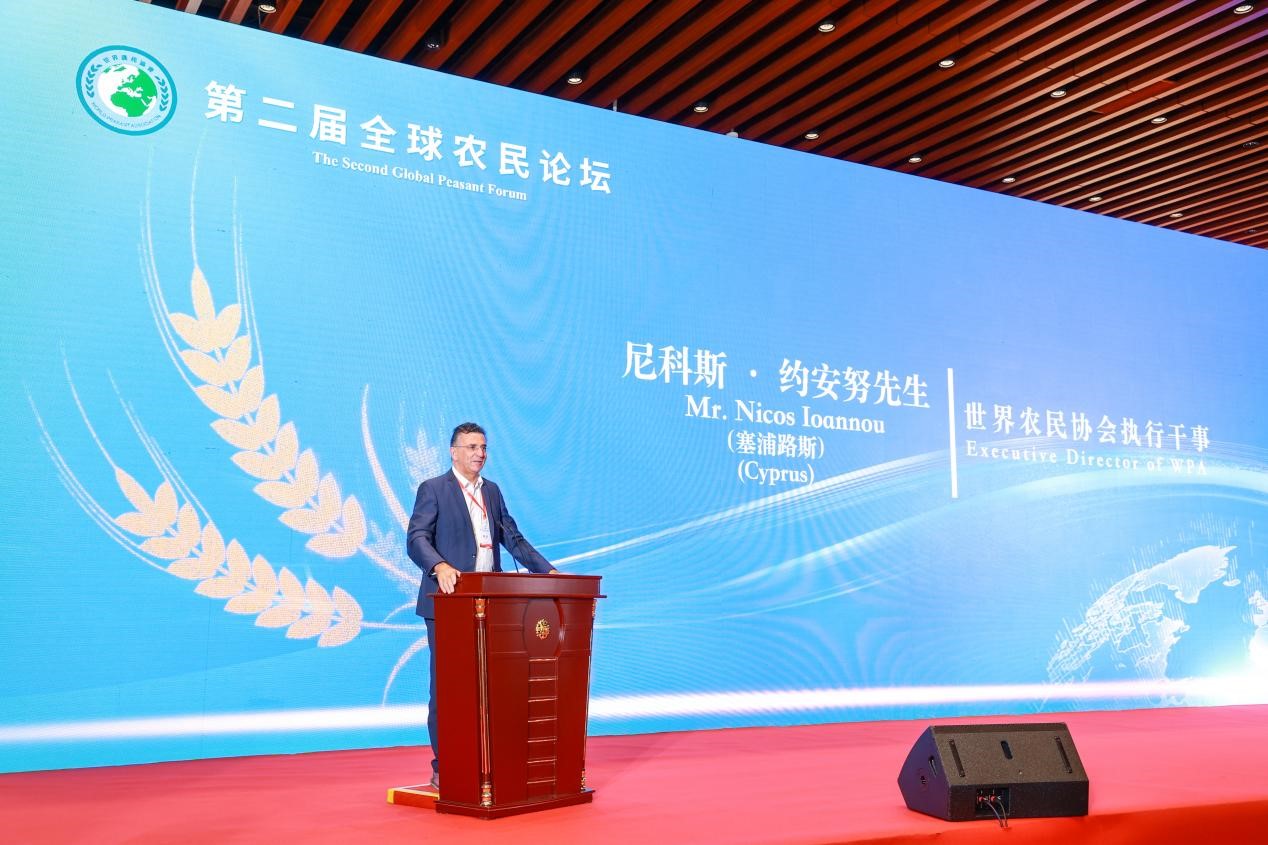 At the forum, notable attendees discussed agricultural development status and trends, sharing their expertise and first-hand understanding. Nicos Ioannou, WPA's Executive Director from Cyprus, highlighted precision agriculture and digital agriculture as future avenues, emphasizing sustainable agriculture and encouraging collaboration among peasant organizations to improve global agriculture progress.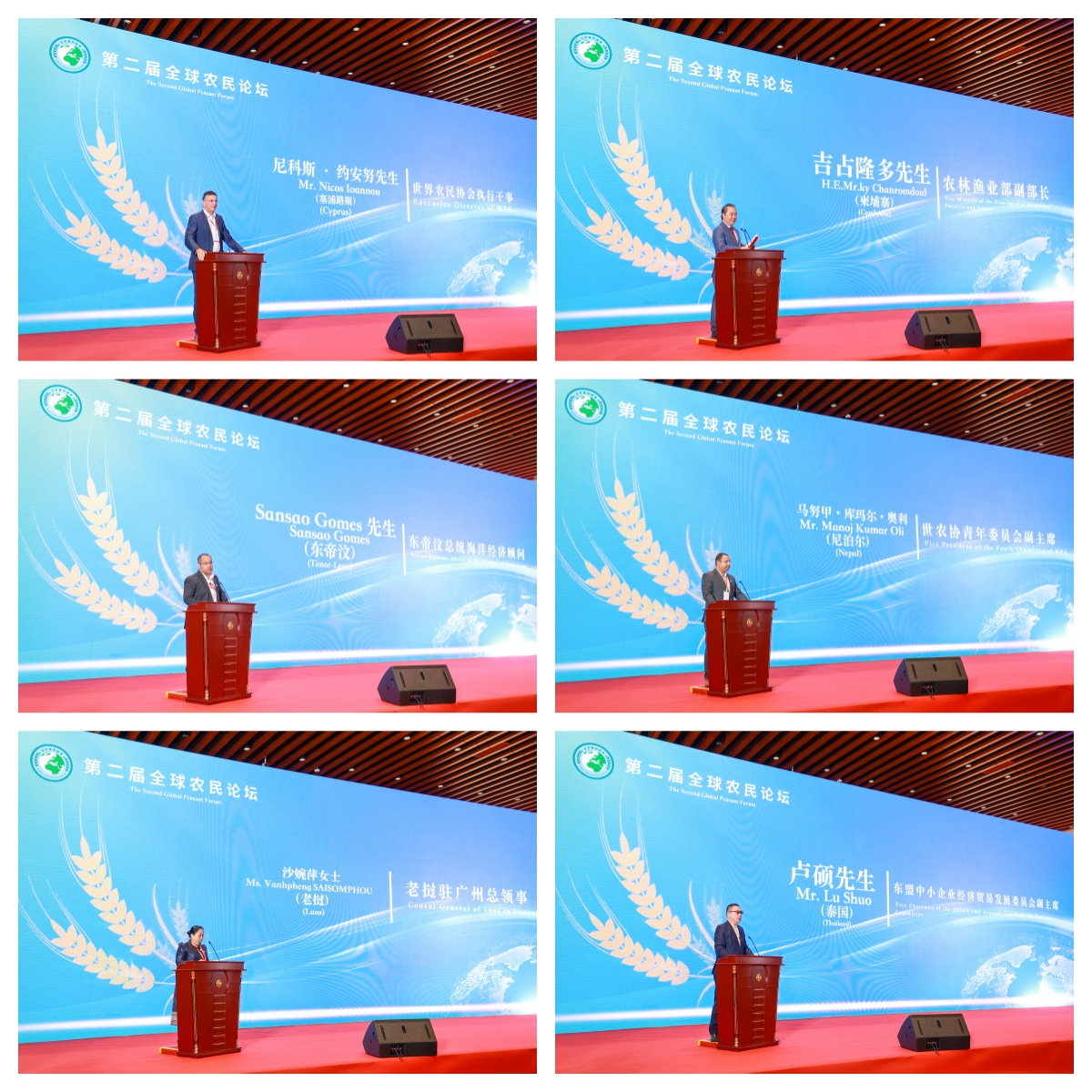 H.E. Ky Chanromdoul, the Under Secretary of State for the Ministry of Agriculture, Forestry, and Fisheries of Cambodia, outlined Cambodia's agricultural development and urged other nations to enhance agricultural cooperation and exchange. Timor-Leste's Vice President for Blue Economy, Sansao Gomes, emphasized the value of organic agriculture while introducing the country's practices and experience in this area. Vanhpheng SAISOMPHOU, Consul General from the Consulate General of Laos in Guangzhou, made a speech in which she discussed the development trend and agricultural policy of her country. Vice-Chair of the ASEAN SME Economic and Trade Development Committee, Lu Shuo (Thailand), stressed SMEs' role in agriculture. Manoj Kumar Oli (Nepal), Vice-Chair of WPA's Youth Committee, spoke on youth's contribution to agriculture and requested government support for agricultural innovation and entrepreneurship.
The event resulted in the signing of cooperation agreements with Laos, Nepal, Cyprus, and India, establishing a robust framework for future global agricultural cooperation.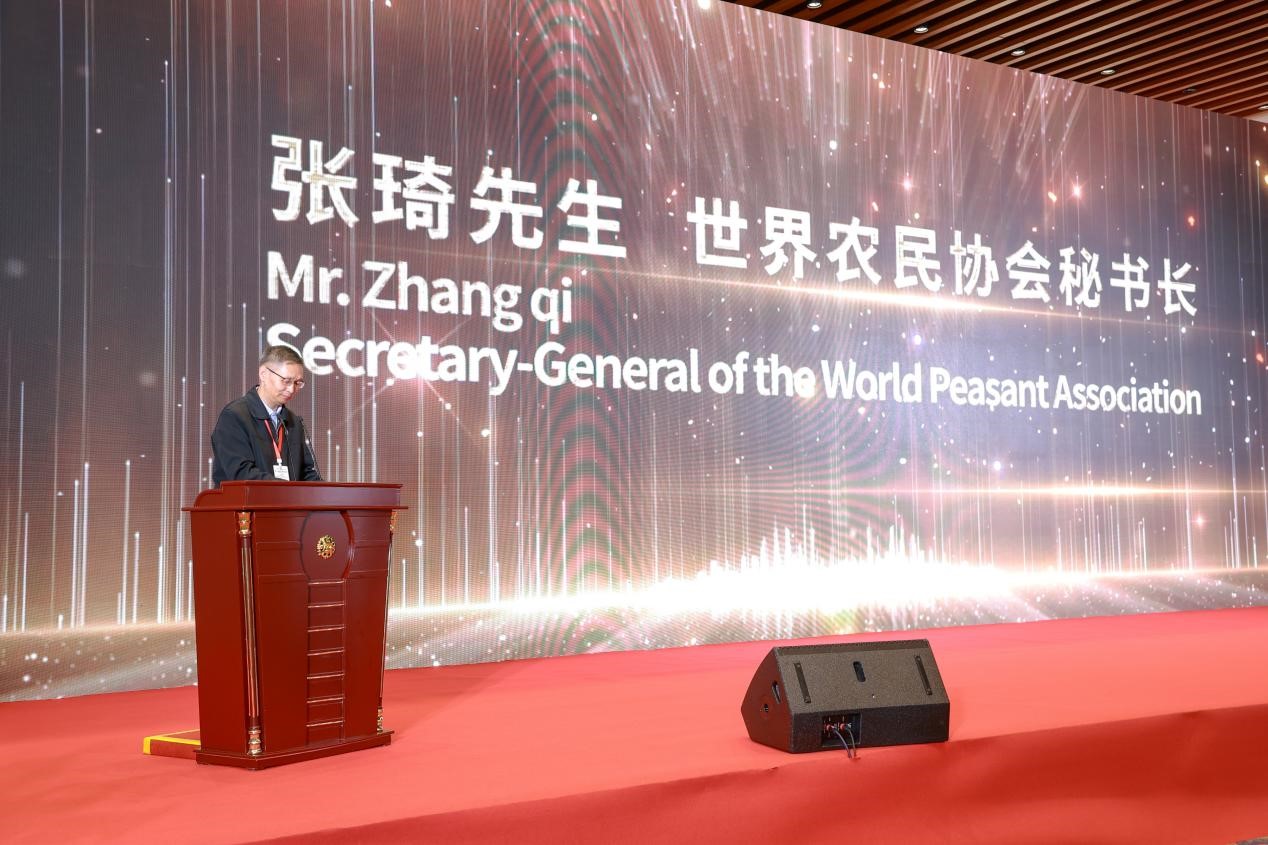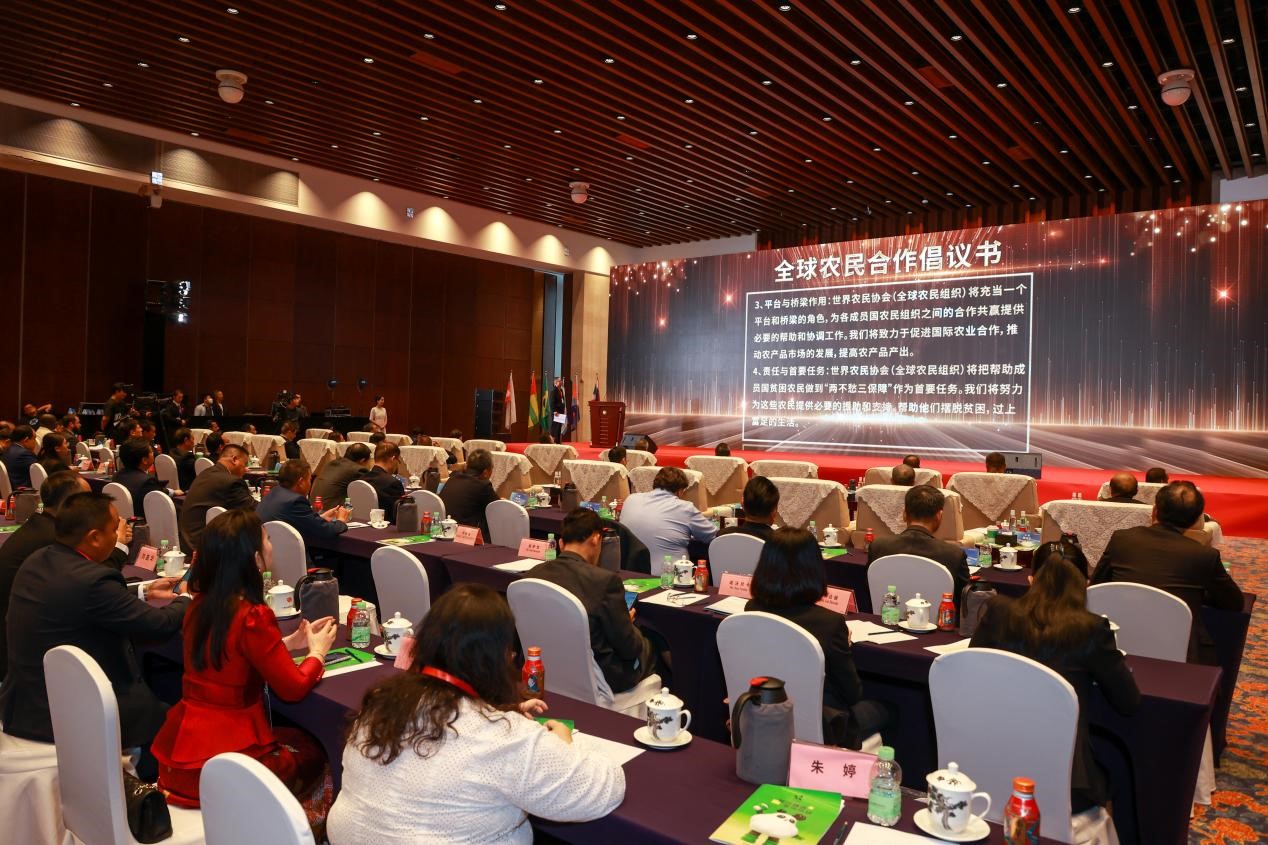 Global Peasant Cooperation Initiative, chaired by WPA Secretary General Zhang Qi, was read out to the participants, emphasizing the need for global agricultural cooperation in addressing global food security and facilitate international agricultural trade. Through policy talks, technology exchanges, and market partnerships, they aimed to promote agricultural production efficiency, quality, and sustainable agricultural development.
Global peasants have profited from the forum for collaboration and communication by allowing them to discuss challenges and exchange experiences. This will help to increase international trade and agricultural market prosperity, as well as boost peasants' production skills and knowledge.
The 2nd Global Peasant Forum considerably increased global peasant collaboration, boosting sustainable agricultural development. It aspires to provide global peasants with the skills they need to address a variety of concerns and achieve common prosperity.