WPA (GPO) Visits China's Fudan University
WPA (GPO)'s Director of International Cooperation Division, Mr. Zhang Hong, paid a visit to China's Fudan University on June 15.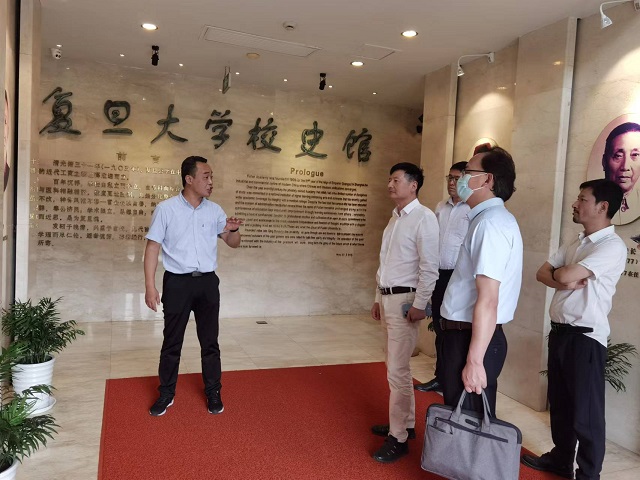 Mr. Zhang visited Fudan's History Museum with Zhao Qiang, Secretary of the Institute of Modern Physics (IMP)/Department of Nuclear Science and Technology (NST). Thanks to the introduction of lecturer Mr. Zhang Hongming, the visitors received a complete understanding of Fudan's history throughout the previous decades, as well as the touching deeds that evolved during China's New Democratic Revolution Period and Socialism Building Period. They also went through a deep spiritual rebirth.
Following the visit, a meeting was held in Guanghua Building. Lu Guangcheng, Deputy Secretary of IMP/NST, Wang Yinghao, Deputy Secretary of Fudan's Youth League Committee, and Zhao Xiaohui, Director of Student Affairs Office as well as Head of Graduate Student Working Group of School of International Relations and Public Affairs, all attended the meeting.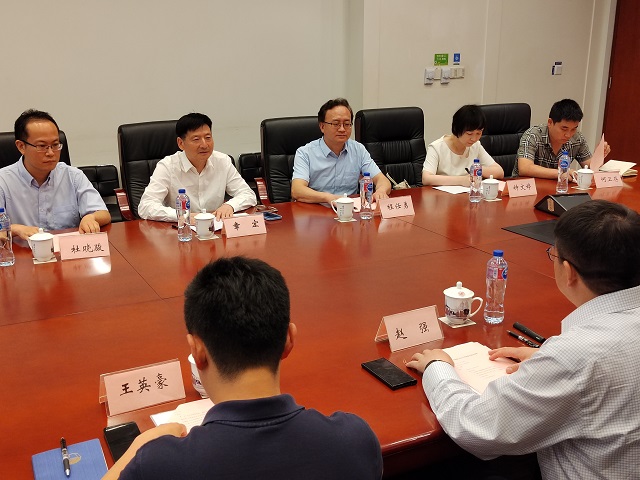 Zhang Hong provided an outline of WPA (GPO) and CACA's objectives and tasks. The International Cooperation Division is primarily responsible for international cooperation, foreign affairs, and communication affairs, agricultural production, processing, and trade promotion, as well as the execution of pertinent international agricultural science and technology cooperation agreements. CACA now has 18 overseas offices across five continents, including Myanmar, Laos, Cambodia, and Vietnam in the Mekong River Basin.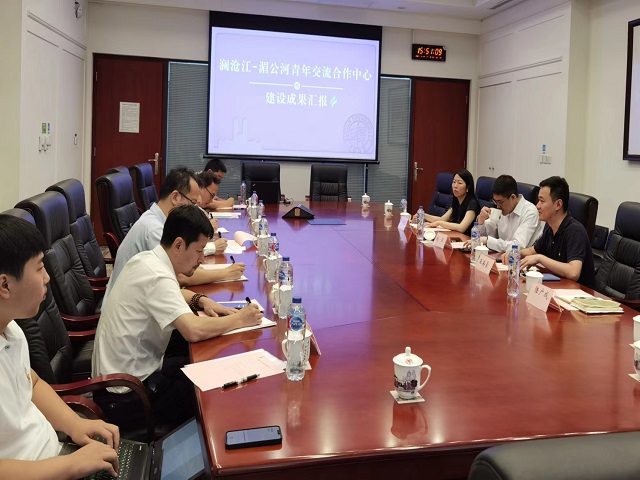 Wang Yinghao delivered a detailed report on the progress of the Lancang-Mekong Youth Exchange and Cooperation Center. The Center has been dedicated to establishing an international cooperation platform for cultural exchanges, youth development, and higher education in the region since its inception on July 22, 2019, at Fudan University, as well as establishing a network of higher education and youth exchanges and cooperation covering the Lancang-Mekong River Basin. Zhao Xiaohui explained the School of International Relations and Public Affairs' essential conditions. After years of development, the student-initiated Youth Innovation Competition on Global Governance (YICGG) and the Youth Innovation Competition on Lancang-Mekong Region Governance and Development (YICMG), as well as its linked events, have evolved into student activities with worldwide clout.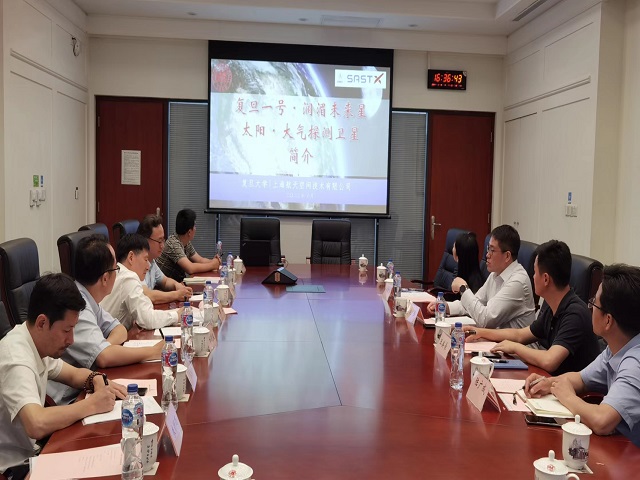 Zhao Qiang then focused on Fudan No. 1 solar-atmospheric exploration satellite, which was developed in conjunction with IMP/NST. The payload for the satellite has been finalized, and it will be launched this year.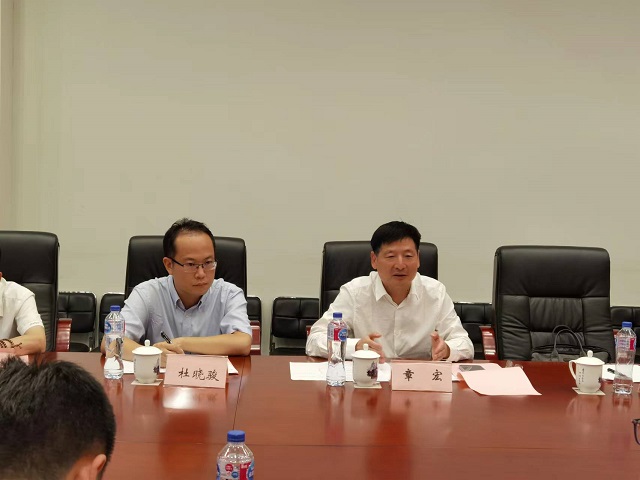 Zhang Hong affirmed and lauded Fudan's efforts in academic research and international interactions. He believes that in addition to Fudan's substantial global presence, reputation, and influence, WPA (GPO) and CACA ought to think about investigating and modeling these generalizable, replicable operational processes for cultural exchanges.
The two sides addressed nuclear technology applications and cultural exchanges, reaching a preliminary agreement on strategic collaboration. In-depth discussions are expected in the future, as are new prospects for collaboration.